GREYS
It is not known for sure if all aliens with "grey skin" are working together as part of a single movement, but evidence does suggest this. Due to the lack of understanding and information regarding the various types of Grey, they will be put here as a lump society until an undetermined date.
Greys are the most famous alien in known Ufology. A lot has been documented about them over the years. Countless films of their ships and even interviews with actual Greys circle the web; some even claim to have been smuggled from Area 51 and other secret government facilities.
The Greys have earned this title because of their greyish pigmentation. The polite term for them is "Reticulan" because this is where they originally claimed to be from. Ever since Earth looked in that sector and found no stars, the story has changed so that they now claim to be from somewhere else.
Generally, their entire form is humanoid in shape. They have very thin arms and legs; there are no reports of "fat" or "muscular" Greys. Outwardly, they have minimal facial features compared to humans although this varies from class to class. The size of their brainpan is approximately twice to three times as that of a human, but their necks are very strong and positioned to accommodate for the weight. Overall, they resemble humanoid bees.
Their noses and mouths are very tiny compared to humans and they seem to have no facial muscles for emotional communication - the degree of this difference also varies from class to class. No one has reported them to have ears. Their language is mostly telepathically based. They reportedly reproduce through cloning and seem to have no need for making waste or eating organic food. No pure-bred children have been observed, although many hybrid children have visited their human mothers.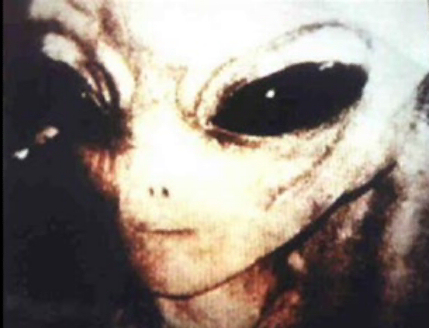 They are very sensitive to bright light and weak against Earth disease. The absence of clothing also does not seem to be the taboo that it is in many human cultures.
The autopsy report from Roswell stated that they appear to be a mixture of plant and animal; the doctor did not know what to make of the internal organs and other things that he witnessed.
Their social structure seems to be similar to a beehive with various regions falling under different "home areas" for different types of Grey. There are several classes in Grey society; these classes function in specific roles and have been sighted working together numerous times. They have a tiered society with each class being genetically "fit" for the role that they serve. The job a Grey is "born" into ranges from slave classes and extends to leadership. There is no documentation as to whether a Grey can work his or her way up or down the social ladder.
There are reports that Type A and Type C Greys come from a singular "root race" in a sector in space that does not visit Earth. This Root Race has the ability to breed and, according to some reports, act as the breeders while the Type A and Type C Greys act as worker bees by going into the cosmos and performing their various duties. There is no evidence to support this, despite the circumstantial "beehive" tiered social structure already observed by abductees and contactees.
Theologically, they hold science and "world subterfuge" as prime directives. The Grey sciences that have been observed by humans largely deals with breeding, evolution, DNA, and the study of life in general. Many believe they also played a part in human evolution and are still working under that agenda.
TYPE A: This is the most commonly-recorded type and is the one originally thought to come from the Zeta Reticulan star system (or the Bernard star) which neighbors the Orion area. On Earth, their best known bases are in New Mexico and Nevada.
They can stand approximately four to four and a half feet tall with thin limbs and very large "wrap around" black eyes. Their facial features are extremely limited with no apparent nose.
Genetically, they seem to be based on insect life-forms although they are currently rumored to be inter-lacing their DNA matrix with other species in the galaxy. Reports state that they are a "dying race" due to over-cloning (and the resulting weakening of the protein enzymes that hold the DNA lace matrix together) and seek to strengthen their stance - *cough* I mean "chance of survival" - through inter-racial grafting.
Their social sub-structure is extremely rigid and they appear to serve in a military-type capacity. Of all the Grey types, this type seems to be the ones in charge of the Grey reproduction and DNA manipulation department. If you want your children to be blonde with purple eyes, you might have to submit your request in triplicate to the Type A leader.
They also are reputed to serve the reptilians. It used to be claimed that they were quite enjoying the freedom they found on Earth away from their reptile masters and that by the mid-1990's they hoped to have human help in achieving the ultimate freedom as well as are preparing the Earth for the arrival of their lords - but those days have passed and things have only gotten more complicated. It is difficult to say if this part of the report is real or made up on the part of humans. Many humans perceive them as lacking emotion and can be cruel to their human subjects. Reportedly, they can take a human life without feeling remorse. They are also not known to hug, kiss, or be thrilled to see one another.
Recreationally, they are reported to enjoy such things as drinking human body fluids to obtain what we humans would normally call "a high". Extracting fluid from part of the human brain during intense emotion is provided as the ether with which they achieve this result.
Type A Greys are divided into two sub-classes of their own, and it might be that the Type A Greys are a race unto themselves working with the other types of Grey but are not necessarily a fixed part of a larger social structure.
Type A-1 are described as "hawkish" and have a more crude and abrupt behavior pattern.
Type A-2 have adopted a more refined manner - possibly in order to better interact with humans and the other specie - and lean on diplomacy to get their point across or to get something done. They are also known as the "Orange" class of Grey.
TYPE B: Perceived as less vicious (but are still "hostile") to humans than the Type A, these claim to hail from Orion. Their main bases seem to be in the Aleutian Islands, but they have also been sighted in Eastern Russia. Another term for them is "EBEN" or "EBAN".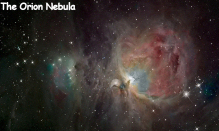 They can stand anywhere from eight to nine feet in height. Their facial features are similar to the Type A but have large noses - how large compared to humans is not known at this time. Socially, they influence their will through political connections and negotiations with people who are in power. In fact it is rumored that a series of diplomatic agreements were made between these Greys and the American government (among others) during the 1950's, 60's and 70's. It can be logically concluded that political functions fit into their role, but more information is needed.
In relation to human beings, they are more benevolent towards humans than the other Greys. They are also heavily into genetic engineering and experimentation on humankind.
Many see them as so technologically advanced, they can perform miracles.
It is not quite known if the connection many make between them and the "large-nose Grey" reptilian is solid or a coincidence.
TYPE C: These claim to come from Bellatrax, a star system located near the shoulder of our Orion constellation system.
Their hostility towards humans is equal to the Type A.
It is rumored that they are of the same "root race" as that of the Type A with very similar facial features. They are the shortest of the classes, standing approximately three and a half foot tall.
My conclusion is that the Greys are walking, talking bees.© That's my story, and I'm sticking to it. Besides, part of me just kind of knows. Please don't steal my theory without giving me credit. I thought of it first, yo. July 2007